Nursery prep is one of our favorite activities in preparing for your new bundle of joy! Prepping a nursery is a practical and aesthetically pleasing activity that brings your bump to reality. What could be more exciting than creating the room your little one (and you) will soon be spending countless hours bonding in!? Whether it be minimalist and classic to something more whimsical, nursery room inspo is sure to put a smile on your face. Take a look at some of our favorite nursery inspiration, guaranteed to melt your heart and pave the way to your dream design!
Boho Bliss! We love Mama @ambershonts gorgeous, boho nursery look. The white detailing creates a clean atheistic while the touches of brown and green add an earthy feel. Nursery of our dreams? Yes!! Not to mention, she looks absolutely stunning in our Floral Off the Shoulder Flare Dress. 100% cute and Sexy Mama approved.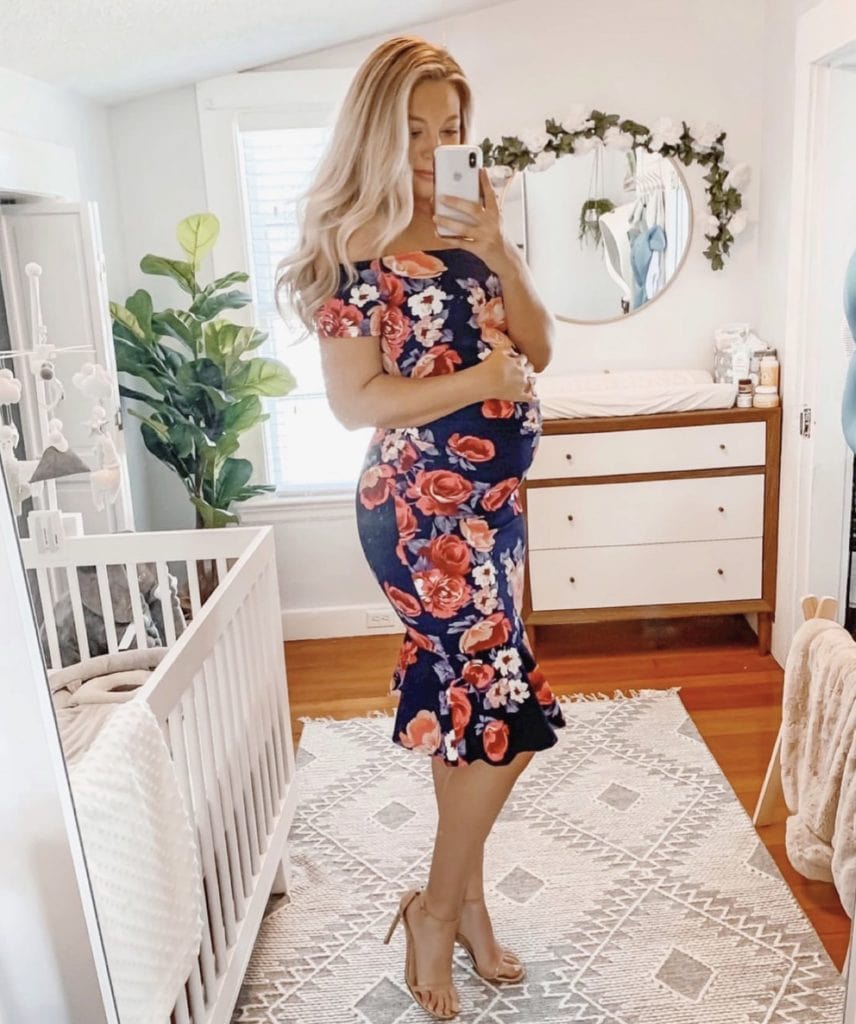 Organic Haven: How cute is Mama @tinted_pink's organic aesthetic! Nurseries don't have to be limited to shades of blue or pink. Calming neutral tones not only create an amazing environment for your baby, but they are also easy to accessorize! You can either stick with the neutrals or add pops of color for some fun. Either way, you and your mini me will always have a calming space that will stay on trend for years!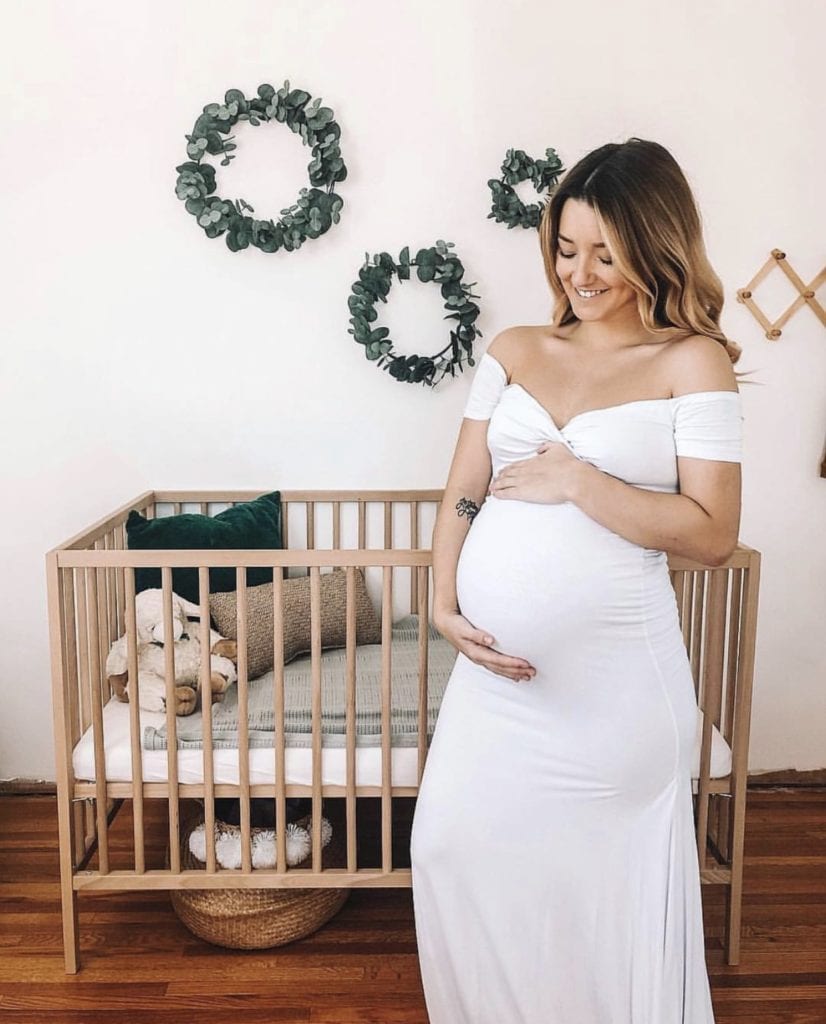 Heart for Him: We're obsessed with Mama @taylorkrabill's boy themed nursery room! The lighter shades of blue coupled with white detailing creates a gorgeous, clean atheistic that any Mama will adore. Throwing in some wall decor and a rug is a great way to tie the room together! A gorgeous nursery for a gorgeous family. She is wearing our Two Tone Dress with Cuff Sleeves, the perfect look for any nursery themed maternity shoot!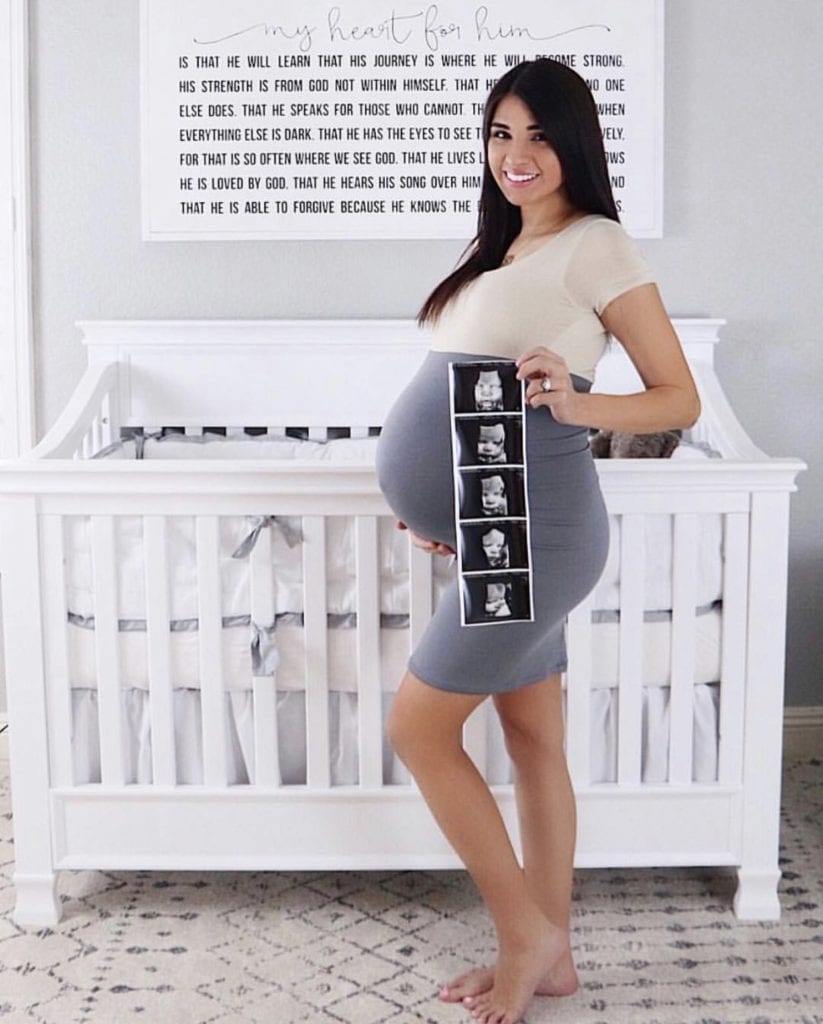 Wild One: Preparing for your wild one? Mama @monicakaase has all your safari themed nursery needs! We love her play on "embracing the wild side" with the adorable elephant wall decor and plants to incorporate some natural elements. Including plush animals into your design is always an added bonus! Plush animals not only tie your room together but also double as toys for your little one as they get older. Versatility for the win! She is rocking our Two Tone Tank Dress, because every Mama needs clothing that can outlive her pregnancy.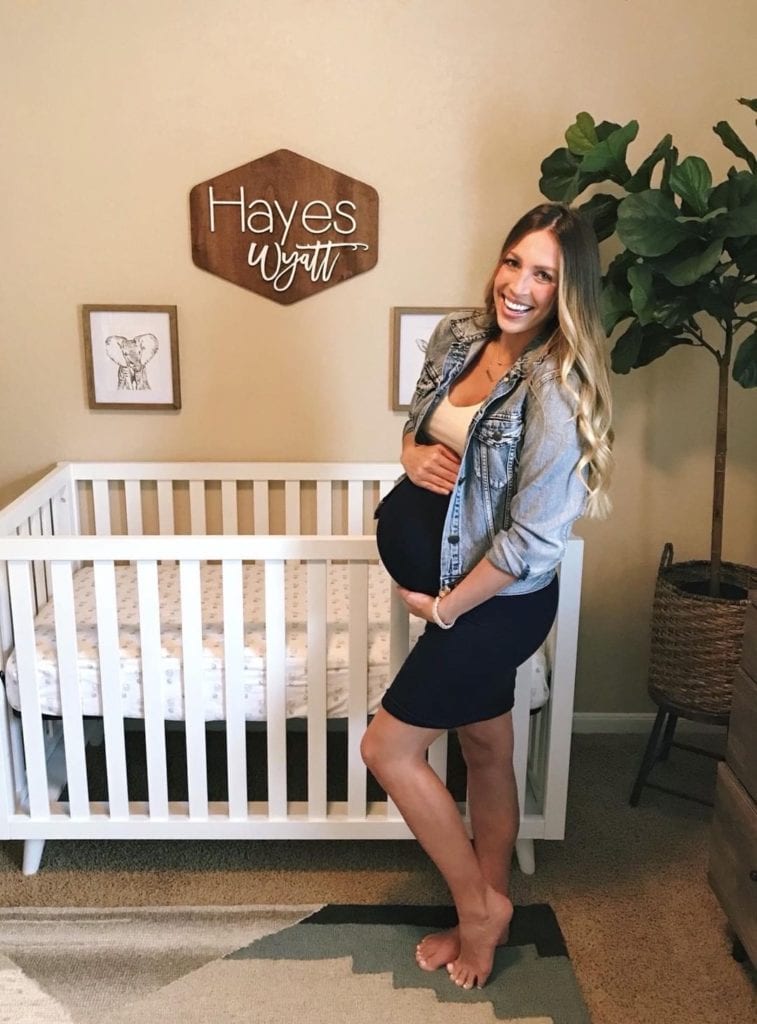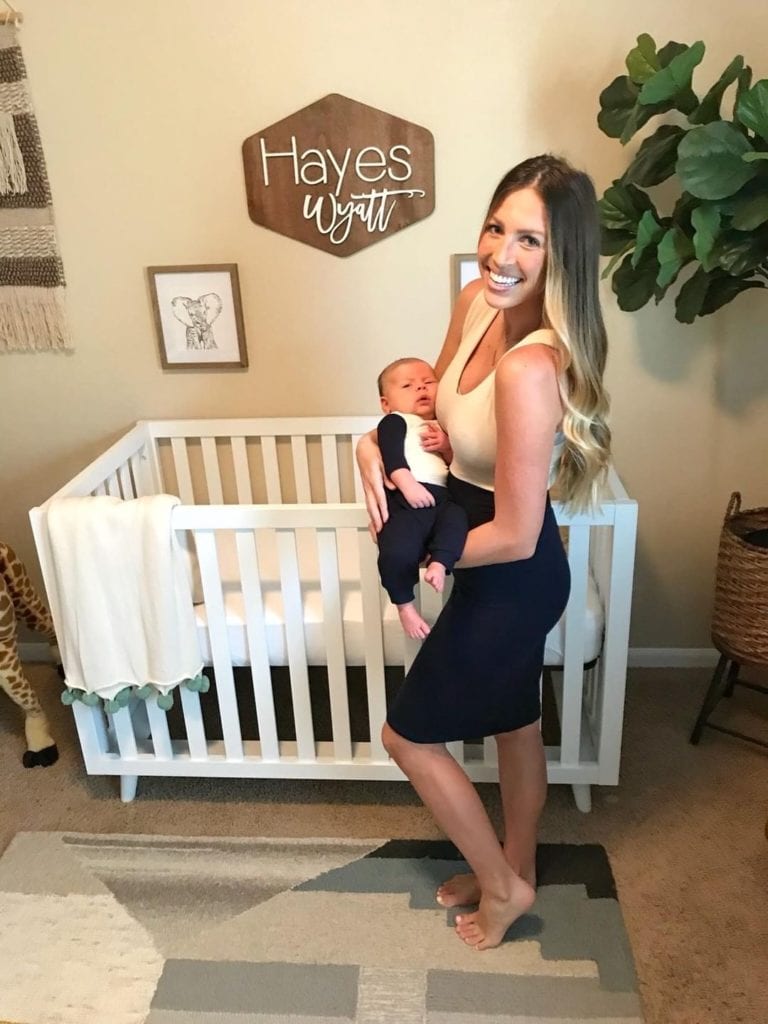 Woodsy Sea: Mama @thegingypants stole our heart with her whimsical mobile inspo! This ocean aesthetic screams fun while still delivering a cool, clean look. The accent wall not only gives the room some dimension, it also adds a pop of color! Additionally, the darker shades of blue are perfect for a boy themed room and easy to accessorize!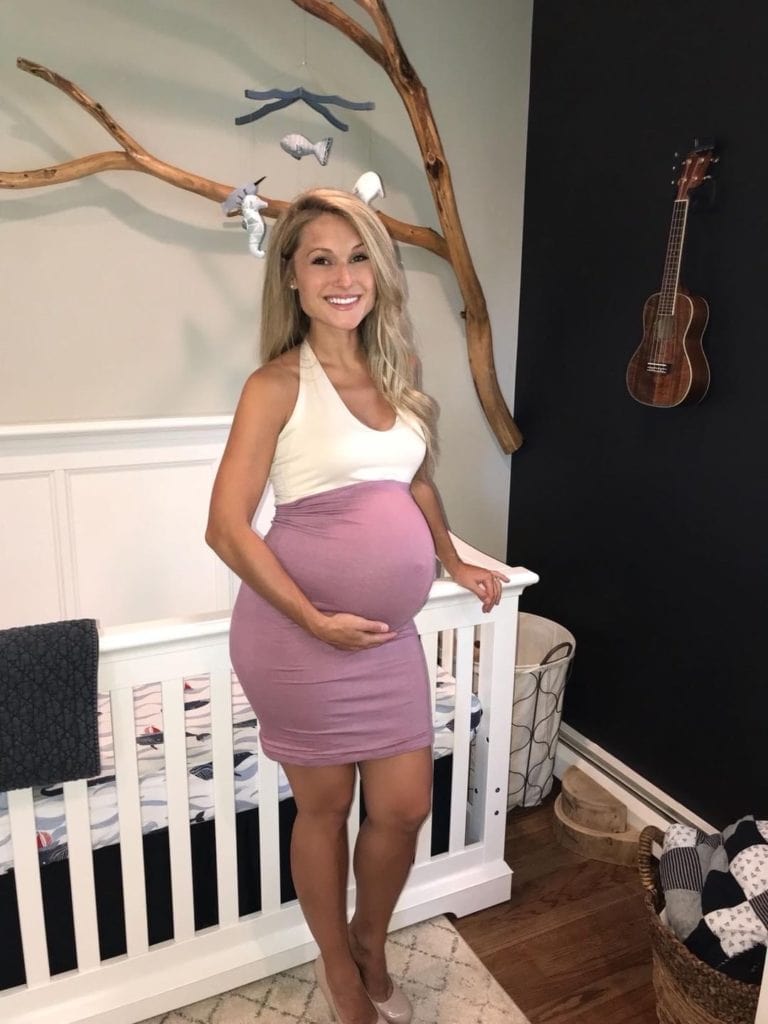 As always, Sexy Mama Maternity is here to help with any questions you may have! Let us know if you have any questions about sizing or styling! Chat with a stylist through the website or send us an email for assistance. Also, don't forget to send us pictures! We would love to see some of your nursery room inspiration designs!