You're pregnant – congrats!! At first, you think you'll be wearing all of your pre-pregnancy styles. Then comes the truth. You realize that in order to breathe, maintain sanity, and of course your cool factor maternity clothes are necessary and unavoidable! First thing that comes to mind for a lot of mamas-to-be when thinking of maternity clothes is unflattering, baggy, and boring. Maternity… what a blah word. Lucky for you, Sexy Mama Maternity is here to help with your pregnancy style! Making maternity clothes for the #coolmom is our specialty. 
Sexy Mama Maternity was founded with the purpose of helping you mama's look and feel sexy when dressing your bump! The times of mumus have come and gone. There is no need to lose your cool factor and sense of style just because you are pregnant. Just wait, you're going to be more stylish than ever!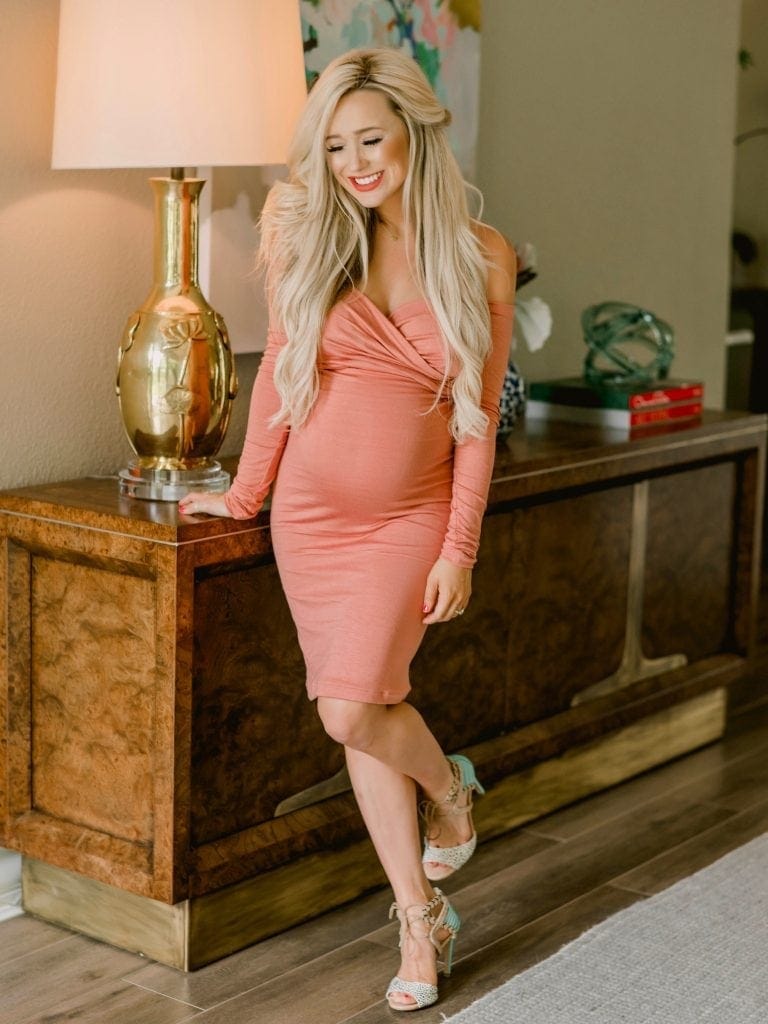 Flaunt that Bump
Flaunting your bump has become so trendy – and why shouldn't it be!? Pregnancy is a beautiful and sexy thing. Bodycon dresses like our Two-Tone Tank Dress and Sweetheart Mama Midi with Long Sleeves are super flattering, equally comfortable, and perfectly show off your bump. We know how important it is to be comfortable when you're pregnant, so we make sure you don't have to sacrifice your style for it!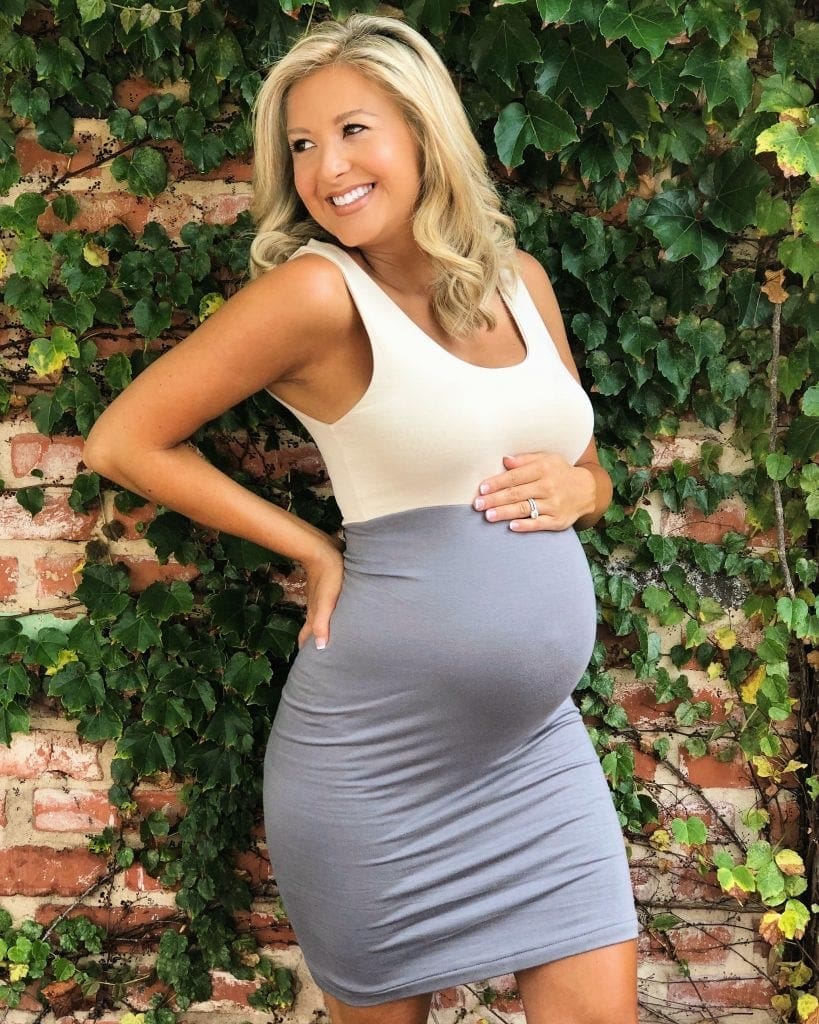 Over the Belly Styles
An essential in your maternity wardrobe is an over the belly style. Our Over the Belly Skirt is the perfect staple for you mamas. Pair it with a Crop Belly Top in Spring, or a Show Me the Bump Sweater in fall. This skirt really is a fool proof option for instant pregnancy style.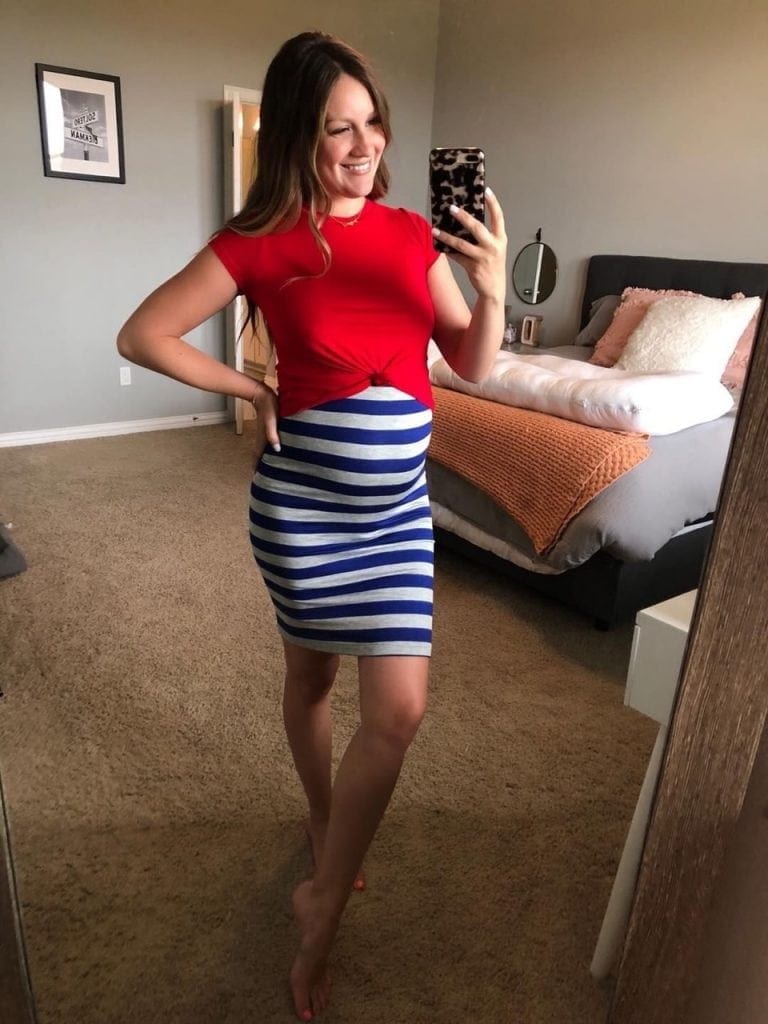 Invest in Transitional Pieces
When it comes to your pregnancy style, it is important to invest in transitional pieces. Here at Sexy Mama Maternity, our dresses and gowns are made to grow with you, so they fit throughout pregnancy and beyond! Our classic Mama Midi Dress goes with just about everything and is perfect for layering, which means you have endless options. Another choice is our Basic Ruched Dress dress! This one's also great for layering, which makes for the perfect transitional piece. It's just an added bonus that the ruched side and wrap front detail are extra flattering on all body types! These dresses will remain favorites long after pregnancy. Money well spent!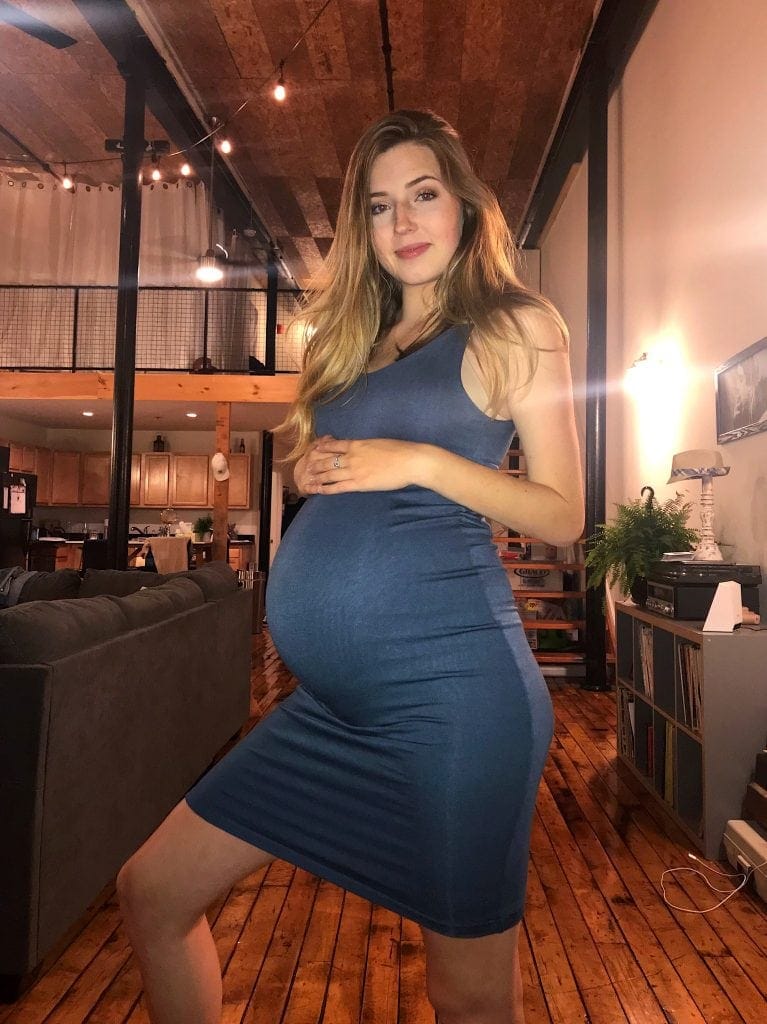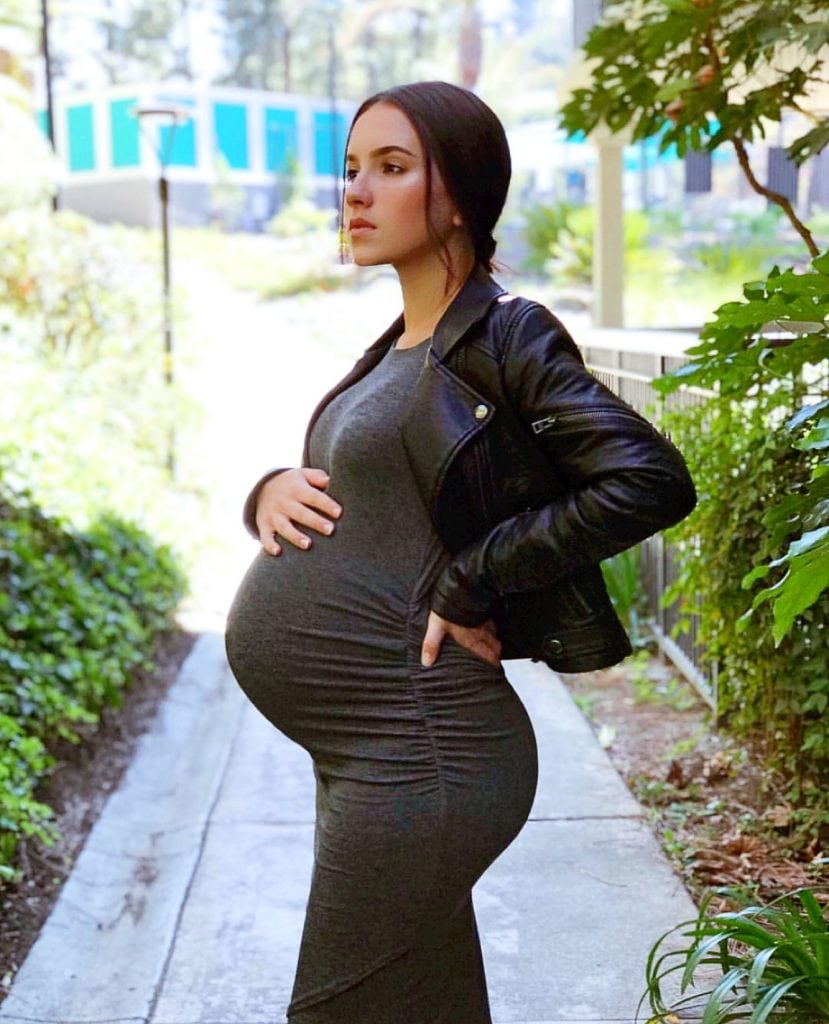 Need help picking the perfect pieces to fit your pregnancy style? As always, Sexy Mama Maternity is here to help! Chat with a stylist through the website or send us an email for assistance with sizing and styling. And don't forget to send us your pictures! We love seeing our mamas gorgeous and glowing!